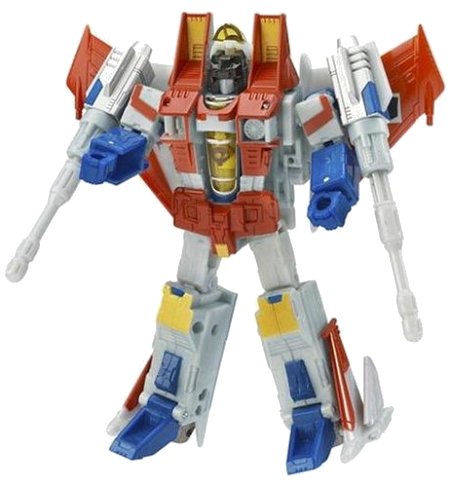 Hasbro has recently released a new series of the 80s Transformer toys called the "Classic Deluxe" series. The above photo is of the popular character Starscream
that I recently purchased.
The figures, priced at under $10, are excellent, with a much higher production quality, vastly improved arm and leg articulation and a design that looks far closer to the animated cartoon that we grew up with during the 80s.
If you still get a little nostalgic for transforming robots, take a look at this reasonably priced figures the next time you happen across a toy section.