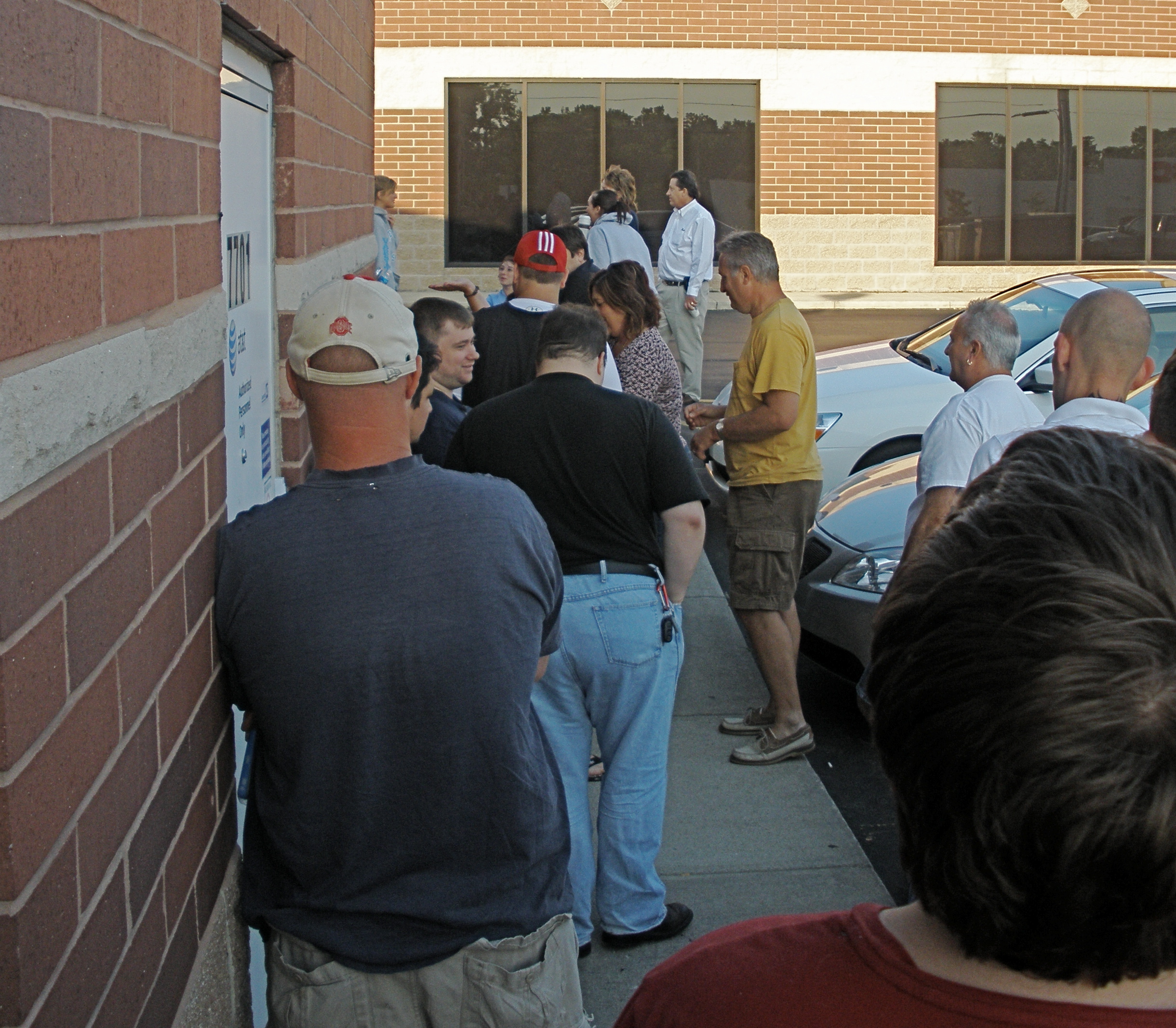 It's July 11th, which means thousands of AT&T and Apple stores around the US are working their way through the first day of sales for the new 3G iPhone.
I showed up at the local AT&T store at 7:15am and faced a line that wrapped around 3 sides of the relatively small building. I'd guess there were about 60 people ahead of me, most of which came after 5am according to the guys at the front.
16GB black phones ran out pretty quickly about 1/3rd of the line through, then the white ones went by the time they got to about 8 people in front of me.
The processing slowed to a crawl about halfway through, as the iTunes activation fell over and exploded about half-way through the line. When I finally got in, they were moving faster by doing all the AT&T paperwork in-store, then sending people home to do the iTunes activation, which is probably where most of the real hold-up is.
Because the 16GBs were gone, I settled with the 8GB, which I'll use to see if that's enough for day to day use. If not, I checked with the store that I can exchange it within 30 days for the 10% restocking fee plus $100 difference once the 16GBs come back in.
I got out of the store around 11:15.
When I got home, iTunes was down, which in light of having survived numerous other technology launch days, doesn't really surprise me.