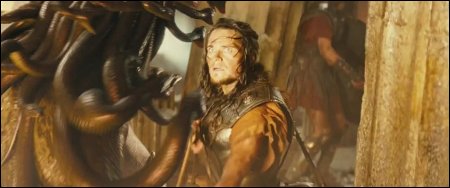 While reading through reviews of the newly released Clash of the Titans remake, I noticed a number of reviews questioning whether it was worth seeing the movie in 3D. Most seem to be in agreement that whatever you think of the film, paying extra to see the 3D version isn't worth it. So is this the beginning of a 3D backlash?
If there's one thing you can guarantee about hype, it's that too much of it can cause people to start questioning whatever it is you're selling. There's no question that 3D technology talk is everywhere.
The 2010 Consumer Electronics Show was dominated by television manufacturers showing off their upcoming 3D HDTVs for home use, while movie theaters seem to be filled with new 3D movies every week since the runaway success of Avatar.
I'm not quite yet convinced that 3D will completely take over our movies and televisions, however, I'm also sure that the current negative talk about 3D will not kill the format either. Right now, I think most of the backlash comes from sticker shock as it does over hyping.
Movie theaters are charging a premium on 3D movies that can add almost a third the ticket price as a regular showing. If movies that don't live up to that cost for the premium of 3D, they're going take the hit in their reception.
Clash of the Titans, for example, had it's release date moved back 2 weeks because the studios wanted to convert the film into 3D late in production, and the reviews show it's not a very effective conversion. Meanwhile, Avatar, a film designed to make use of 3D, still rakes in the money.
While 3D HDTVs currently sell for a premium, it should be noted that manufacturers are releasing that 3D in their high end models, which in many cases sold for the same amount without 3D last year.
So while home 3D will be expensive for some time, it will become affordable in the same way that HD did, and as prevalent. It's just a matter of time.