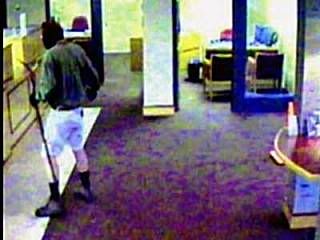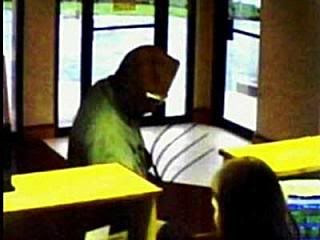 From NBC4 TV:
Security camera pictures from the bank in Aiken, S.C., reveal a masked suspect holding a pitchfork.
Police said he demanded money from the clerks and used the pitchfork to threaten them.
The suspect took off on foot into some nearby woods after he got the cash.
No one was hurt in the incident.