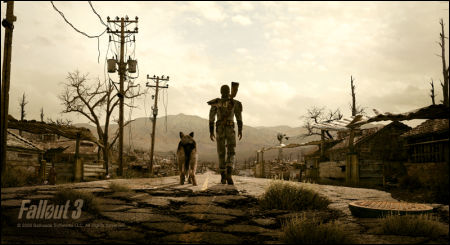 Nearly every free hour I've had since the the release of Fallout 3 has been spent wandering the post-apocalyptic wastelands portrayed in the action-RPG game world created by Bathesda.
I absolutely did not expect to be as swept up by the amazing atmosphere and story created by the developers, yet I would often find myself staring at my computer screen late into the night, wishing for just a little more time to explore one more undiscovered area in the game's barren and war-torn landscape.
In many ways, the highest compliment I can give to the game is that it makes me look forward to re-entering it's bleak world as soon as I get home from work.