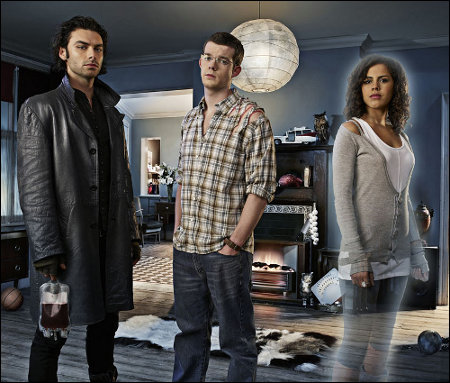 I've found another great little British television series to watch from the BBC, called Being Human.
The premise sounds like a bad sitcom, taking place in apartment in Bristol that's shared by a vampire, a werewolf and a ghost, but as the commercial for it hints at, it's played seriously. That's not to say there's not humor involved, thanks to a fair amount of "slice of life" moments, that just don't always involve the living.
Too bad it's only set for a 6 episode run, according to the wiki entry, of which 4 episodes have been shown already.