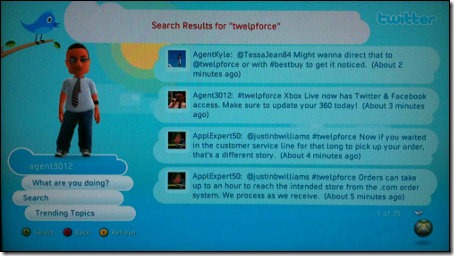 An update to the Xbox 360 software today made available a few new services for Xbox Live users. Facebook, Twitter and Last.fm all now have apps in the My Community tab
Personally, I'm not sure how often I'll use the new features, if only because they don't offer quite the number of features more mature Facebook and Twitter clients have on other platforms.
For those of us already on Twitter, it'll certainly help make the service even more popular with the general public, which may or may not be a good thing.
Still, it's an interesting upgrade for players looking to keep up with their friends and family's social media content, all without leaving the couch.