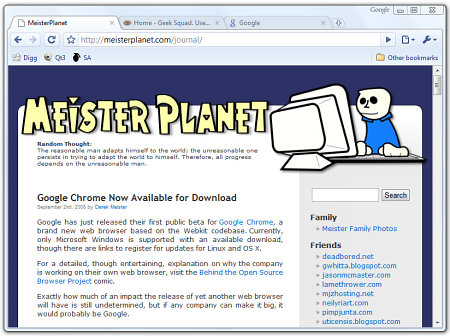 Google has just released their first public beta for Google Chrome, a brand new web browser based on the Webkit codebase. Currently, only Microsoft Windows is supported with an available download, though there are links to register for updates for Linux and OS X.
For a detailed, though entertaining, explanation on why the company is working on their own web browser, visit the Behind the Open Source Browser Project comic.
Exactly how much of an impact the release of yet another web browser will have is still undetermined, but if any company can make it big, it would probably be Google.