httpvh://www.youtube.com/watch?v=qsXfFAAmLtA
It's always fun to talk about something as clearly important as Geek Pride Day, which I did on The Robin Swoboda Show on Cleveland's Fox 8 today.
Sometimes, you just need to flaunt your pride in your Geekmobile, you know?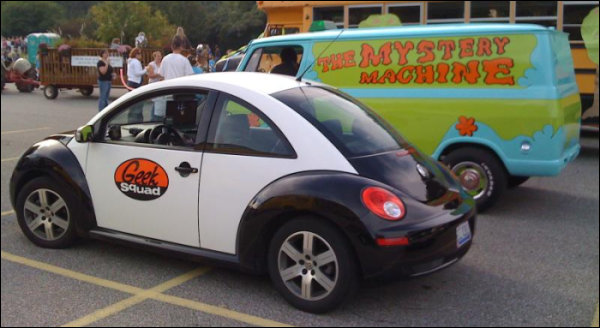 "I would have gotten away with it, had it not been for you meddling kids and your Geekmobile!"
I took this shot at an opportune moment during the setup for the 2008 It's Better in Mentor Parade this last weekend. I should have video from within the parade up soon.