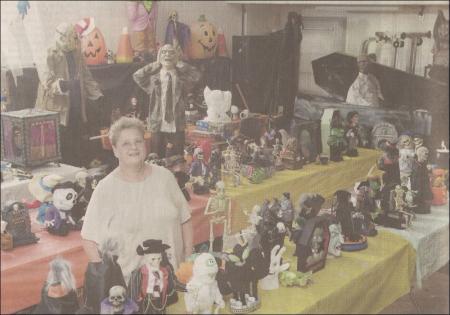 Click to Enlarge — Photo take by Michael Blair ([email protected])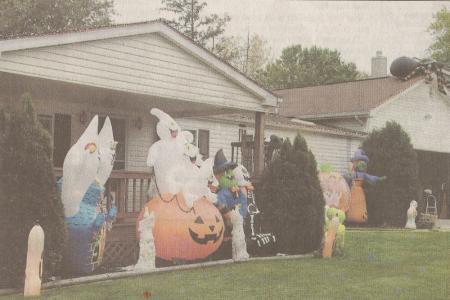 Click to Enlarge — Photo take by Michael Blair ([email protected])
The Meister Mom and her Halloween decorations made it into the Community section of Sunday's News Herald newspaper in an article written by Janet Podolak:
Meister has been decorating for Halloween sinze the late 1970s — well before it became a trend.

Her specialty has become moveable characters that she invites visiting children to touch. They're battery-operated, which keeps her electric bills modest, and they are complete with howling and blood-curdling screams.
Although some of her displays have body parts, she tries not to let things get too scary because she loves seeing the little kids in their costumes, she said.

Her little fright fest is set up so guests have to pass through a cobwebed archway first.

That way, I don't miss any of the little ones," she said.

Some of them are so intrigued looking at my creatures that they forget to come for candy," Meister added. "And many of the grownups come back with their friends."
If you're looking for photos of our previous year setups, you can find them in our Holiday Photo Gallery, as well as our Halloween 2006 Video.
Trick or Treat in the city of Painesville will be from 6 to 8pm this Wednesday, October 31st.